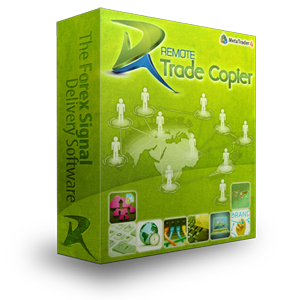 Remote Trade Copier software is an absolute all-in-one solution for Forex Signal providers.
This Forex Trade Copier was designed to sell trading signals to customers and deliver trades automatically to their MT4 accounts.
MT4 accounts must be running 24/5 to send and receive all of the trades.
The RTC consists of two MT4 Expert Advisors which synchronously copy market and pending orders between multiple MT4 accounts, when they are located on different or even the same computer (or VPS server), and a special web-based control panel to manage customer base.
I have worked with many Forex companies over the last 16 years and I can say with all sincerity and without reservation, Rimantas is miles ahead of the others. I have no hesitation in giving 5 stars to Rimantas and EA Coder for the Remote Trade Copier which works great, and 5 stars for the overall pleasant experience we have had since the beginning of our journey with EA Coder.
– Ben Lewis and Teri Patterson, USA,  www.forexsignal.com, www.aforex.com
Read full testimonial here.
With the help of RTC's advanced Multiple Signal Provider (MSP) plug-in, you can offer unlimited number of signal providers, out of which your customers can choose which provider to follow. This Forex trade copier is capable of delivering trades to thousands of customers automatically per second.
The Remote Trade Copier software runs on a MetaTrader 4 platform and its control panel must be hosted on a Linux based web-server.
For complete explanation how Forex Signal business works read my book "How to Start Your Own Forex Signal Service".
"Remote Trade Copier (RTC) from EA-Coder is a very well designed and robust trade copier software, and contains most of the detailed features that every trader or signal provider need. It is very easy to install and use, and user has full control over what is happening. Due to all master and slave accounts are linked together, we can access their critical settings from anywhere in the world, check up-to-date account info, all just from a web-based remote control panel. When come to support, EA Coder's support is excellent, from customized solution, products continuous updates to quick response."
– Lip Seng Moey, California, USA
Why is an RTC important?
"Remote Trade Copier has opened endless doors for us in the Forex signal service business, in addition, working with EA Coder from development to post deployment, support has been an extremely helpful, timely and professional experience!"
– Peter Speros, AlgoDaytrader.com
Forex trading signal business has become very popular lately and old trading signal delivery methods are now considered outdated by most of the traders.
Customers want an automated solution to receive trading signals and execute them on their MT4 platform automatically. This is where RTC steps in. An RTC makes the whole process automated while keeping your trading robots and the whole system secure.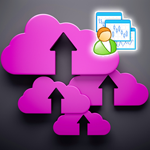 No VPS for Clients
Customers do not need VPS for their MT4 accounts anymore to use your Forex signal services. All the technical stuff can be taken care of by your staff and your clients can now receive your trading signals without any hassle! All they need to do is simply leave their MT4 login credentials on your RTC control panel website.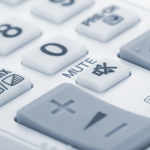 Remote Control Panel
RTC has a built-in control panel website that allows you to monitor MT4 accounts, check out the master and slave trade lists, save MT4 login credentials, and adjust Client EA settings anytime and from anywhere in the world.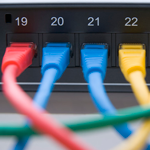 Multiple Signal Providers
An additional MSP plug-in (sold separately) can now be added to the RTC software. It splits your trades from multiple master accounts into separate groups (or signal providers). Your customers can choose which provider's trades to follow and also make unique settings for each provider.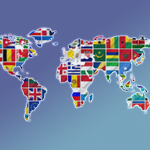 Multilingual Websites Now Available
RTC control panel website is now available in 9 languages including English, Spanish, Italian, German, French, Hungarian, Japanese, Chinese, and Lithuanian. Website in each language is sold individually. Also, only the website written in English language comes with a regular license.
Fast Trade Delivery
Just a Matter of a Second! The RTC software is brilliantly fast and reliable. Copy your trades in just one second with this avant-garde software and experience the difference in your business! It allows you to adjust the copy rate (in milliseconds) anytime to a value as low as you want.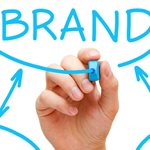 Branding Solution
Your RTC license can now be branded with your company name, logo, and a customized control panel website template.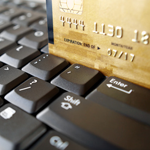 Automatic Payments
RTC can be connected with popular and secure payment processors such as PayPal or ClickBank using special payment plug-ins (sold separately).
Upon payment, your customers will receive an instant auto-generated welcome email and they will get immediate access to your services.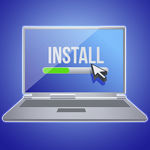 Easy Software Installation
With the newest edition of RTC, Client EA installation is now super easy! Your customers can simply submit their MT4 login credentials if they do not wish to install it themselves.

How does an RTC work?
Installation went very smooth as instructions said. +5 Stars Rate from me.
– Adham, Egypt
An RTC includes two Expert Advisors (EAs), a control panel website, and additional plug-ins.
Out of the two EAs, the server EA needs to be attached to the master MT4 account, while the Client EA should be attached to each of the MT4 slave accounts.
When you attach the Server EA to the master account, it sends signals to customers. Also, all Client EAs attached to slave accounts open up when signals are received.
An RTC efficiently copies trade settings like 'take profit', stop losses, and trade expiry time. Also, the trade delivery time in this trade copier software takes only 1 second. Trades are monitored every moment and all trade modifications are applied immediately after their occurrence on the master account.
It is important to note that all MT4 accounts must run 24/7 without any interruption, along with the attached Server EAs and Client EAs, to send and receive trades. This may not be a very practical solution for customers who do not have any technical knowledge about MT4 and VPS servers.
To solve this problem and make your service user-friendly to your customers, a special feature has been implemented in RTC that lets customers and signal providers save their MT4 authorization details with ease. The details include the account name, password, broker's name, and server name.
With such useful features, RTC allows your staff to host MT4 accounts of your customers on your own VPS servers. This makes it easier for your clientele to access and use your services. After they make the payment, all they need to do is to simply login to your control panel website and save their MT4 login credentials. Also, if a customer decides to run EA on an MT4 account on their own, they can easily do so since RTC is very easy to install and use.
RTC v1.8 control panel website (demo)
Last updated 2014-05-05
Log-in: admin
Password: admin
When should RTC be used and how can it upgrade the old fashioned signal delivery methods?
If you run a Forex Signals business, the Remote Trade Copier software can help in upgrading of old fashioned signal delivery methods and turn them into a completely automated solution.
Delivery of trading signals through email or SMS are now obsolete since nobody wants to be glued to their computer screen or mobile phone, waiting for trading signals.
If you miss a trade entry by even a few minutes, it may result in profits lower than what is stated on a provider's website. Customers will be more likely to join your signal services if they know that you offer highly efficient and fast trading signal delivery and all they have to do is to watch profits flowing in.
Remote Trade Copier is a must have software application for every Forex trading signals provider who wants to take their business to the next level. The best feature of this automated software is that it does not miss a single trading signal executed on your MT4 account.
Three years ago I tried to find trade copy system to copy my trades to my friends on the Internet. I've purchased several systems, but unfortunately those were useless and unreliable. Finally I've found the Remote Trade Copier and since then I have no problems with trade copying. I recommend RTC sytem to everybody who needs to copy trades reliably and wish to enjoy the smooth operation.
–
Feri Kovacs
, Budapest, Hungary
How will RTC benefit you and your customers?
With a Remote Trade Copier, your customers are always satisfied since they get exactly the same trading performance as in master accounts.
Also, for customers who like to keep track of every single opening and closing trade on their account, RTC offers additional e-mail alerts and push notifications, which are sent right after the trade delivery.
With an RTC installed, your Forex trading signal business will run on autopilot without any need of several staff members. Just a few employees would be required who will monitor your servers and take care of MT4 accounts hosting.
Another advantage of this trade copier software is that your RTC license can be connected with a payment processor to accept payments from customers automatically and give them access to your services in minutes.
Other Remote Trade Copier features
Compatible with Metatrader 4 Build 700+

All Server and Client apps work synchronously to copy the trades
Server and Client Expert Advisors use non-direct connection to the MySQL database for higher security

Detect currency name suffix automatically

Integrated support system

Can handle different currency pair names between master and slave accounts

Intelligent Error Handling

technology
Can copy trades between different Forex brokers including ECN, DD, 4 and 5 digit brokers

Works on Oanda Metatrader 4

Does not require any additional software on the client side

Smart Trade Identification

technology
Client EA light version is available with minimum input settings for those who do not want to confuse their clients with many choices
How do i choose website address for my RTC license?
RTC license works only on a single website and unlimited Metatrader 4 accounts. Once license is setup with your website address and it can not be changed. It means that your website address will be locked with your license. If you want to run RTC on another website, you will need to buy additional license. If you need to move RTC website to another server you will have to move your domain as well, that is why we recommend to choose website address provided as Example #2 or Example #3.
Example 1: http://www.your-website-domain.com/tradecopier/
Example 2: http://tradecopier.your-website-domain.com/
Example 3: you can buy completely new domain name for RTC management website
What do i need to start using RTC software?
Linux web server to host the RTC control panel website. The server must have Apache, PHP 5, MySQL 5, SMTP (optional) software installed. This server can also host your sales website where you promote your product (not included with the RTC).
Windows VPS server to run the MT4 platform with the Server EA which will send out the signals
If you plan to host customer MT4 accounts you will need extra Windows VPS servers to run the slave MT4 platforms with the Client EA which will receive the signals
Remote Trade Copier plug-ins
RTC system can be loaded with several useful plug-ins to expand its capabilities.
Learn more about the Remote Trade Copier plug-ins
Minimum System Requirements
Windows 2000 / XP / Vista
1.0 GHz or faster CPU
512 MB RAM (1GB recommended)
Modem/connection speed 36.6 Kbps or faster
Internet Explorer version 6.0
We strongly recommend using a cable/DSL modem or other broadband connections for best performance
We can offer Windows VPS
Minimum Web-server Requirements
Linux recommended
1.0 GHz or faster CPU
512 MB RAM (1GB recommended)
Modem/connection speed 36.6 Kbps or faster
Apache with PHP 5
MySQL 5
We strongly recommend using a cable/DSL modem or other broadband connections for best performance
We recommend Liquid Web Dedicated or Smart Servers
RTC package includes
Lifetime license with no extra fees
Expert Advisors for master and slave accounts (Server EA and Client EA)
Control panel website for client subscription management
Instruction manual for Client EA
Instruction manual for Server EA
Instruction manual for management website
Limitations
If you use automatic recurring payments, only one MT4 trading account can be used with the single PayPal account or e-mail address. If your client wants to trade additional MT4 account, he will need to use another PayPal account or different e-mail address. You can always create additional accounts manually.
If you use OANDA MT4 as master account RTC system will not support "Partial Close"
Latest articles about Remote Trade Copier
If you are seriously interested in this business then I suggest you to read my book "How to Start Your Own Forex Signal Service".