EA-Coder.com offers a variety of currency trading tools for the MetaTrader 4 platform. These MT4 Apps can do some of the job for you like open timed orders, open orders on breakouts, close trades at specified time, etc.
I never give any kind of false promises to my customers regarding profits earned upon the use of my software and I never claim revenue of millions. Most of my apps are semi-automated trading tools and do not make money all alone without human intervention. This means there are no back-tests available as every Forex trader use them according to their own requirements.
Expert Advisor for Metatrader 4 platform that allows you to open trades fast with your preset parameters. Such trading apps are also known as 1-click traders. You can open at market or place pending orders immediately with one mouse button click. It can also place straddle pending orders and apply OCO function on them. TOC can calculate the right lot size for your trade when you choose to risk certain percentage or amount of money. Stop Loss and Take Profit can be set in pips or exact price. Personally I love this tool and use it every day to open my positions.
Learn more about Trader On Chart

Expert Advisor for Metatrader 4 platform that will open trade(s) when currency price touch/cross your trend or horizontal lines. EA is designed to work with two lines. You will have manually draw trendlines or horizontal lines on the chart. Now with Smart Breakout technology this MT4 app will redraw trendline if the price only touch it but do not cross.
Learn more about Trendline Trader
Some forex brokers have a nasty habit of hunting for your stop loss and profit orders in a hope to adjust their spreads just at the right time to knock some of its users out of the trade. This is known as stop and limit order hunting. The Stealth EA has the ability to hide your real stop loss and profit limit from the brokers so they cannot take this action or at least not take it at the right time.
Learn more about Stealth EA
Hedging the forex market can be quite an advanced strategy but with the Hedge EA you can take the headache out of hedging. This feature will automatically open a hedging trade in the opposite direction of the trade that is in a loss situation. Limiting your losses in forex trading is the secret to long term success.
Learn more about Hedge EA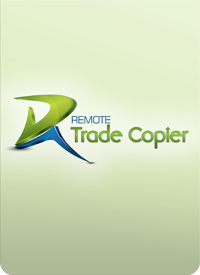 If you run a large trading organization that requires the fast copying of trades from the main account; then Remote Trade Copier is for you. This system contains two Expert Advisors which work on the Metatrader 4 platform and also supplies a control panel website for the management of the clients' accounts. The fast internet network makes it possible for clients' accounts to copy trades within 0.5-1 second no matter where in the world they are based. It is of no consequence whether the master MT4 account is traded manually or by a 3rd party Expert Advisors the trades will be sent out instantaneously to the Clients EA's. The system works just as well on VPS as it does on any computer.
Learn more about Remote Trade Copier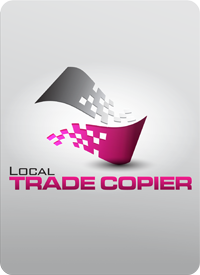 This system works in much the same way as the Remote Trade Copier, it contains two Expert Advisors for the Metatrader 4 platform and sends out its trades on a local network to its Client EA's from the Server EA's. All the trades will be copied within a 0.5 – 1 second time scale whether they are triggered manually or by a 3rd party Expert Advisors. The system works just as well on VPS as it does on any computer.
Learn more about Local Trade Copier
There are no back-testing results available because all of my MT4 Expert Advisors are trading tools that do not work without user intervention and most of them cannot even be used in Strategy Tester because they only do what a human trader tells them to do. All software on my website are build as tools to help you in Forex trading.
Before you make a purchase please read my Purchase Policy.