Forex Software
If you cannot consistently monitor the fall and rise of commodity and currency values then
Forex Software
would be a great option for you. Automated buying or selling options using EA on the MT4 platform is a great way to make sure that your trades are purchased or sold at the desired amount and/or moment.The Forex trading market is open 24 hours for five business days per week. Therefore, you can instruct the software to buy or sell commodities at pre-decided prices while you engage in other duties. With the highly proficient and secure
Forex trading software
developed by us, you can ease your Forex trading actions or even run your own
Forex Signals website
. Make sure you have read my
purchase policy
before you buy from me.
Trading software sold on
ea-coder.com
was developed keeping in mind everyday trading needs in the Forex market. I create bespoke MT4 EA software for my clients who have different specifications. My software contains a number of features including different settings and various trading modes so it can be used broadly to trade
in unique
trading systems. Customers who do not wish to share their Forex trading systems and/or EA settings can rely on my software. However, in case of custom
MT4 programming
, customers have to reveal their trading system rules to be implemented in the coding of the software. Here too, I provide complete assurance to my customers over the security and privacy of the information provided by them.
There are no back-testing results available because all of my MT4 Expert Advisors are trading tools that do not work without user intervention and most of them cannot even be used in Strategy Tester because they only do what a human trader tells them to do. My software is used by customers who already know what they need from the software. All software on my website are build as tools to help you in Forex trading. All of them can be used in various ways and you need to have some experience in currency trading on MT4 to use them.
EA-Coder.com does not sell or provide any Forex trading advice. I simply sell professionally developed trading tools for Metatrader 4 platform. I never give any kind of false promises to my customers regarding profits earned upon the use of our software. I never claim revenue of millions, unlike other Forex software developers, who falsely show incorrect high profit during back testing of their software on MT4 Strategy Tester. Such claims almost always fail during live trading scenarios.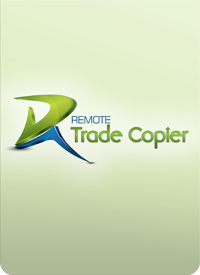 If you run a large trading organization that requires the fast copying of trades from the main account; then TradeCopier is for you. This system contains two Expert Advisors which work on the Metatrader 4 platform and also supplies a mini website for the management of the clients' accounts. There is no local limit with the huge capabilities of the TradeCopier. The fast internet network makes it possible for clients' accounts to copy trades within 0.5-1 second no matter where in the world they are based; that is to an unlimited amount of accounts. It is of no consequence whether the main Trader Server is trading manually or by another Expert Advisors the trades will be sent out instantaneously to the clients EA's. The system works just as well on VPS as it does on any computer.
Learn more about Remote Trade Copier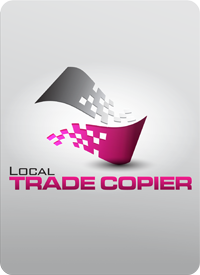 This system works in much the same way as the TradeCopier, it contains two Expert Advisors for the Metatrader 4 platform and sends out its trades on a local network to its TraderClients from the TraderServer. All the trades will be copied within a 0.5 – 1 second time scale whether they are triggered manually or by one of the Expert Advisors. The system works just as well on VPS as it does on any computer.
Learn more about Local Trade Copier

Expert Advisor for Metatrader 4 platform that will open trade(s) when currency price touch/cross your trend or horizontal lines. EA is designed to work with two lines. You will have manually draw trendlines or horizontal lines on the chart. Now with Smart Breakout © technology will redraw trendline if the price only touch it but do not cross.
Learn more about Trendline Trader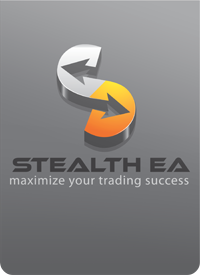 Some forex brokers have a nasty habit of hunting for your stop loss and profit orders in a hope to adjust their spreads just at the right time to knock some of its users out of the trade. This is known as stop and limit order hunting. The Stealth EA has the ability to hide your real stop loss and profit limit from the brokers so they cannot take this action or at least not take it at the right time.
Learn more about Stealth EA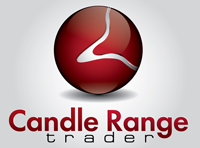 Expert Advisor for Metatrader 4 platform that will create price range based on the X number of last closed price candles. This range is called "Candle Range" and is used to trade the market like in a breakout trading system. Once market price will reach high/low level of that "Candle Range" EA will open trade(s).Learn more about
Candle Range Trader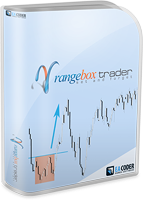 Expert Advisor for Metatrader 4 platform that will open trade(s) when currency price reach high/low level of the last range box. You need to set desired start and end hours of the range and EA will start trading at the high and low level of that range. EA can be used on the same currency pair with different magic number to trade unlimited range boxes.Learn more about
RangeBox Trader
Hedging the forex market can be quite an advanced strategy but with the Hedge EA you can take the headache out of hedging. This feature will automatically open a hedging trade in the opposite direction of the trade that is in a loss situation. Limiting your losses in forex trading is the secret to long term success.
Learn more about Hedge EA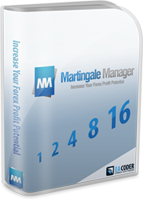 This Expert Advisor for the Metatrader 4 platform will open a trade in the opposite direction with a predetermined increase in lot size, set by the user. For those that use the martingale money management system this is a must have piece of software.Learn more about
Martingale Manager

This is a great Expert Advisor for those traders that are constantly on the move and do not have time to regularly check there account to see how their trades are doing. Email Alert EA will send out messages to a pre determined email address with any trade activation details, amendments and closures.
Learn more about Email Alert EA
Expert Advisor for Metatrader 4 platform that will send trade signal about every trade that was opened, closed or modified on Your platform. Signals are sent to website using standard HTTP GET method or email. All trade information is included. This Forex Software is a must if You want to start Forex Signal service.
Learn more about Forex Signal EA
Trading foreign exchange on margin carries a high level of risk, and may not be suitable for all investors. The high degree of leverage can work against you as well as for you. Before deciding to invest in foreign exchange you should carefully consider your investment objectives, level of experience, and risk appetite. The possibility exists that you could sustain a loss of some or all of your initial investment and therefore you should not invest money that you cannot afford to lose. You should be aware of all the risks associated with foreign exchange trading, and seek advice from an independent financial advisor if you have any doubts.